Unlocking Opportunities at Dade Pest Solutions
---
Your Path to a Rewarding Career in Pest Management
Are you looking for a career that's not only financially rewarding but also makes a real difference in the community? Welcome to Dade Pest Solutions, where we are not just pest control experts; we are your gateway to an exciting and fulfilling career in pest management.
Why Choose a Career in Pest Management?
Pest management is a vital industry that plays a critical role in maintaining public health, protecting homes and businesses, and preserving the environment. As a pest management professional, you'll have the chance to make a meaningful impact in various ways:
1. Protecting Health and Property
At Dade Pest Solutions, we are committed to safeguarding the health and property of our clients. Whether it's preventing the spread of disease-carrying pests or preserving the structural integrity of buildings, your work as a pest management professional directly contributes to the well-being of our community.
2. Continuous Learning and Growth
Our industry is dynamic and ever-evolving. Working at Dade Pest Solutions means you'll have access to ongoing training and professional development opportunities. We invest in our team to ensure they stay at the forefront of pest control technology and techniques.
3. A Rewarding Career Path
We believe in recognizing and rewarding talent. Starting as a Pest Management Technician at Dade Pest Solutions can be the first step on a path to leadership roles within our organization. We promote from within and encourage career growth for our employees.
What Sets Dade Pest Solutions Apart?
Choosing the right employer is as crucial as choosing the right career path. Here's what makes Dade Pest Solutions stand out:
1. Commitment to Excellence
At Dade Pest Solutions, we hold ourselves to the highest standards. Our commitment to excellence is reflected in our comprehensive training programs, state-of-the-art equipment, and unwavering dedication to delivering top-notch pest control services.
2. Strong Company Culture
We believe in fostering a positive and collaborative work environment. When you join our team, you become part of a family that values respect, teamwork, and shared success.
3. Cutting-Edge Technology
Our approach to pest management is not traditional. We embrace innovative technology and eco-friendly solutions that set us apart from the competition. Joining us means you'll be at the forefront of industry advancements.
4. Competitive Compensation
We understand that your career should be financially rewarding. At Dade Pest Solutions, we offer competitive salaries and benefits, ensuring that your hard work is appropriately recognized.
Join Our Team
Are you ready to embark on a journey that combines purpose, opportunity, and personal growth? If you're interested in a career at Dade Pest Solutions, we encourage you to explore our current job openings. We are always looking for passionate individuals who share our commitment to excellence.
Sales Position at Dade Pest Solutions
Are you a dynamic, results-oriented individual with a passion for sales? Dade Pest Solutions is currently seeking a Sales Executive to join our team. As a Sales Executive, you will play a crucial role in driving business growth and expanding our client base.
Key Responsibilities:
Identify and engage potential clients to promote our pest management services.
Build and maintain strong client relationships to ensure customer satisfaction.
Meet and exceed sales targets through effective sales strategies and techniques.
Collaborate with the marketing and operations teams to develop sales initiatives.
Qualifications:
Proven track record in sales with a focus on achieving and exceeding targets.
Excellent communication and negotiation skills.
Self-motivated and goal-oriented.
Knowledge of pest management services is a plus but not required.
What We Offer:
Competitive base salary and commission structure.
Ongoing training and professional development opportunities.
The chance to work with a dynamic and supportive team.
Opportunities for career growth within our organization.
Contact Us
If you have any questions or need further information about careers at Dade Pest Solutions, please don't hesitate to contact us. We're here to help you on your path to a rewarding career in pest management.
At Dade Pest Solutions, we don't just control pests; we create opportunities for passionate individuals seeking a fulfilling career in pest management. Join our team, and together, we can make a real difference in the world while enjoying a satisfying and prosperous career. Explore our current job openings, including the Sales Position, and take the first step towards an exciting future with us.
Dealing with a pest or rodent problem? Call 305-330-5565!
WHO WE ARE
---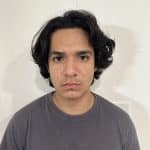 Jonathan
Account Coordinator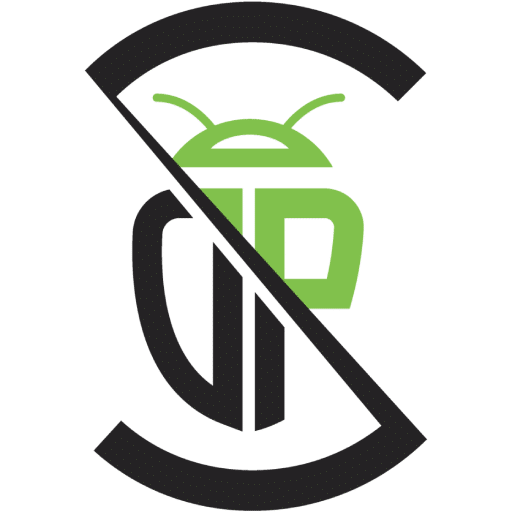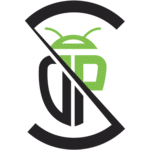 ARE YOU NEXT?
Test Your Skills!
5.0 Star Rating ★★★★★
30+ Reviews
5.0 Star Rating ★★★★★
19+ Reviews
5.0 Star Rating ★★★★★
+ Reviews